Kontant Instrument plus 5 Bonus packs.
80% OFF. Lowest Price Ever For Vox Engine 3, Kontakt Instrument by Red Sounds.
For only $7 (instead of $35), get the Vox Engine 3 plus 5 bonus packs.
Grab this powerful vocal tool for $7 ($28 savings).
This special price will be active for the next few days, hurry and save!
**REQUIRES KONTAKT FULL VERSION 5.5.1 OR HIGHER**
**REQUIRES KONTAKT FULL VERSION 5.5.1 OR HIGHER**
After 6 months of hard work, Red Sounds proudly presents an even more powerful vocal manipulation tool  – Vox Engine 3. The second generation of Vox Engine was a  breakthrough, but it's time to raise the bar once again.
FEATURES
CASSETTE TAPE – THE MAJORITY OF THE SAMPLES WERE RECORDED TO A CASSETTE TAPE TO GET THAT WARMTH AND FULLNESS.

NEW SOUND MANIPULATION ENGINE – MUTATE AND SHAPE KNOBS. 

153 PRESETS (INCLUDING 19 MULTIS).
Make catchy vocal melodies and motives or layer lead chops with synths for making unique lead sounds. Make chord progressions or textures using a choir sounds or multis.
**REQUIRES KONTAKT FULL VERSION 5.5.1 OR HIGHER**
GENRES:
Vox Engine 3 will perfectly fit almost any genre:
EDM

LO-FI HIP-HOP

FUTURE BASS,

TRAP,

POP,

FUTURE HOUSE,

DEEP HOUSE,

FUTURE RNB AND SO ON…
THERE ARE MORE THAN ENOUGH SOUNDS TO CHOOSE FROM.
Scroll throw 153 carefully shaped presets and you will definitely find gems for your next project.
33 Ahs and ohs
12 Words
17 Phrases
24 Choir
19 Leads
24 Chops
5 FX
19 Multis
But if this is not enough, make your own vocal chops and edit them easily with new Vox Engine 3 GUI.
HOW THIS LIBRARY WAS MADE:
Professional session singers were invited to record samples for Vox Engine 3.
The majority of the vocals were recorded to a cassette tape to give the feel of a record.
All sounds used in this library were recorded and processed in Red Sounds studio, so they are 100% Royalty-free.
New 3D GUI with intuitive controls was made.
All instructions and power tips are described in the manual.
---
TO MAKE THIS DEAL EVEN MORE EXCITING WE ARE OFFERING
5 RED SOUNDS PACKS  AS A BONUS:
Pack Contents:
153 presets for Kontakt + bonus 44 This Is  Phat! 808 Engine  Kontakt presets
193 Serum Presets
168 Drum Samples
777 MIDI Chords
Software Requirements:
KONTAKT 5.5.1 | Serum 1.113
**REQUIRES KONTAKT FULL VERSION 5.5.1 OR HIGHER**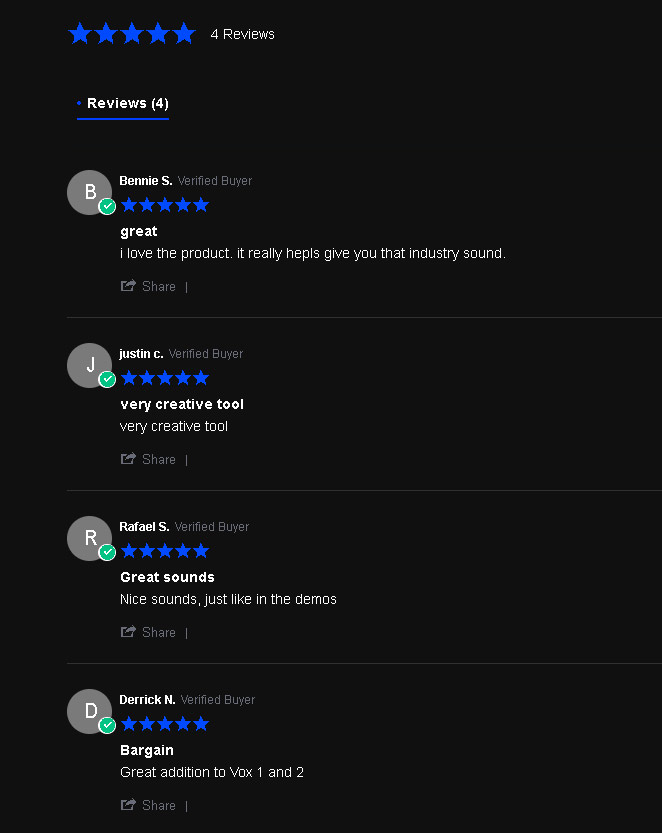 Pack Contents:
153 presets for Kontakt + bonus 44 This Is  Phat! 808 Engine  Kontakt presets
193 Serum Presets
168 Drum Samples
777 MIDI Chords
Software Requirements:
KONTAKT 5.5.1 | Serum 1.113