NNAudio ROMPL WORKSTATION. (VST3/AU)
Original Price ($124.95 )
Deal Price $24.95 TODAY
$100 In Total Savings
OFFER ENDS SOON
Your Passport To A Sonic Journey Transcending Time Itself
Pristine Meets The Archaic
Your Trusted Companion On This Sonic Odyssey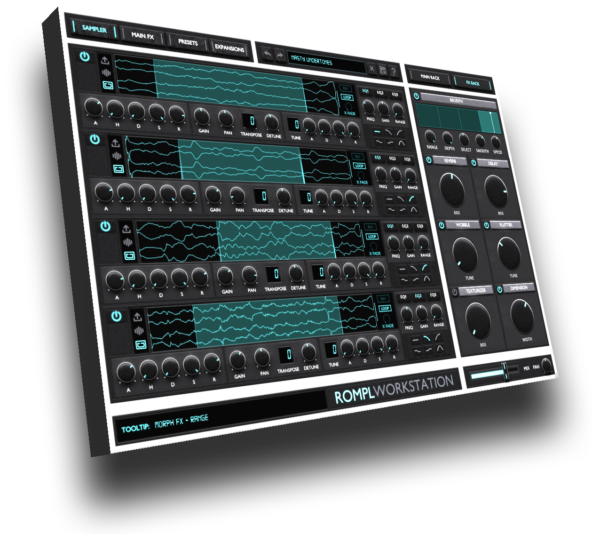 Time Is The Canvas, Audio Is The Masterpiece
Step into a realm where the boundaries of audio manipulation have been blurred, and the past, present, and future converge in a symphony of creativity. This versatile instrument features four dynamic samplers, primed to harness the power of your custom sounds with effortless drag-and-drop capability. Its pièce de résistance is a mesmerizing sound-blending effect, capable of transporting your audio on a journey through the ages. The result? A unique fusion of eras crafting soundscapes that are both ethereal and timeless. I invite you to channel your inner audio explorer, weaving a tapestry of sonic wonders that defy expectations. 250 Included Factory Presets Designed For Modern Producers
Walkthrough + Presets Demo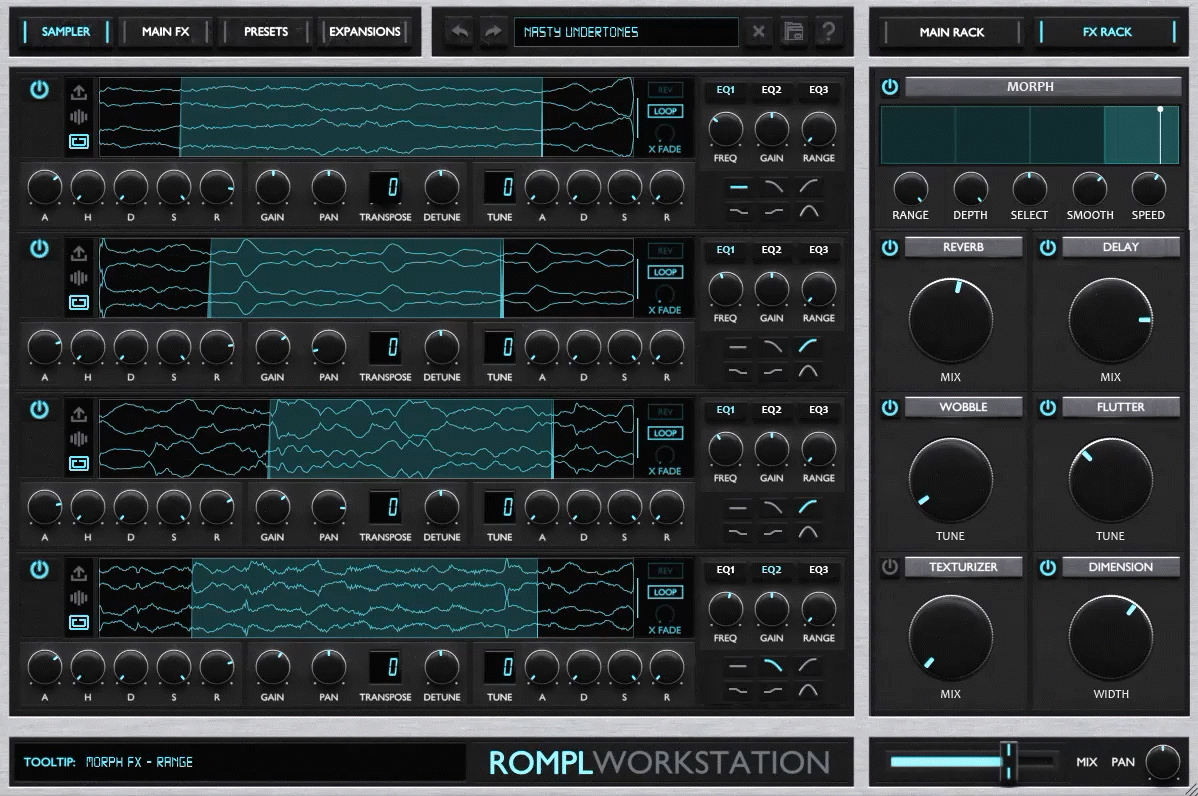 Uniquely Blend Up To 4 Sounds Using The Mesmerizing "Morph" Effect
FX Suite including Reverb, Delay, Dimension, Wobble/Flutter & Texturizer
Ability To Drag-And-Drop Your Own Audio Files + Save Presets
Windows 10+ | Mac Mojave 10.14+
4GB RAM | 500MB Disk Space
Installer: 60MB | Samples: 327MB
WIN: EXE | MAC: PKG
Sample Archive.zip
Compatible with all DAWs except Pro-Tools
ROMPL WORKSTATION (VST/AU)
Note: Please be aware you will be required to visit an external website in order to create an account, redeem and download your product. We do not host the download at VSTAlarm.