90% OFF.
Next Level Keys Bundle by Sampletekk.
SampleTekk is a Swedish based company that specializes in recording and producing high-quality multi-sampled instruments.
5 great sounding Kontakt KEYS libraries.
Full version of Kontakt 5.8 or higher is required.
Insane deal. Great quality!
Full Price : $305 ,
Sale Price : $29.50
Savings : $275.5
Absolute no-brainer. For $29.50 you get 5 great quality Kontakt packs.
Packs Included:
St Clav

Tubed Keys – Rhodes MkI 73

ST Reed Organ

ST Tonewheel

Singularis – Old School Recording Piano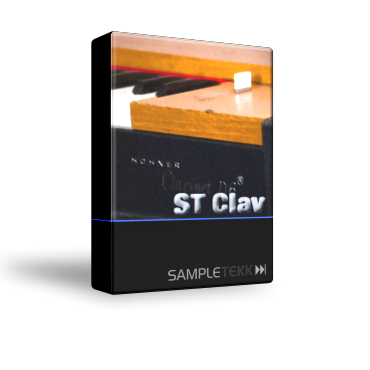 Hohner Clavinet D6 ©, has for years been putting the onk in funk, but with it's distinct timbre, unique design and great respons, it's been a tonal tool for musicians in many genres.
I guess that one can't talk about the Clav without mention Stevie Wonder who's classic riffing on "Superstition" really put the Hohner Clav on the map.
But musicians like John Paul Jones gave many Zep songs a special character using the clav, and so did Rolling Stones, Billy Preston, Steely Dan, Utopia, Fleetwood Mac, Rainbow, Utopia and many, many others.
Tubed Keys – Rhodes MkI 73
When recording a Rhodes piano, nearly all, (or all?), instruments that has been recorded for a sampled instrument are lined. That means that you take the signal from the instrument, and feed it directly to the recording device.
This means that you will get a very clean, bright signal. And that is, in itself, a good thing!
This is exactly why I choose not to do so!
The instrument used for this library is an old, about 100 years old Reed Organ I resqued this very fine example of a reed organ from simply being thrown away due to the lack of space of the former owner. She was a woman in her 70's who was given the organ from her mother, who had got it one she was a little girl. So, with me counted, it has only had three owners. It has also never been stored in an attick or barn where mice and rats could munch on it, so it was in very good working order. The organ has a range from F0 – F6, but the keyboard is splitted in two halfs, yes, even in the beginning of the 20th century, they could make split keyboards!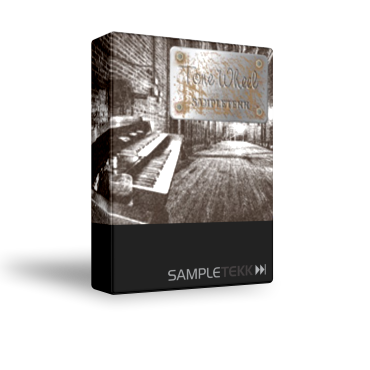 This is a road-worned, scarred warhorse with tons of attitude. This Hammond L-100 has personality, it has flaws, it has dents and bruises – It's only rock'n'roll but I'll think you'll like it…….
All nine drawbars, fully contollable

Recorded through a tube amplifier

Leslie speaker emulation

Individually contollable percussion
Singularis – Old School Recording Piano
In the 50's, the recording studios weren't what they are today.
A few microphones and few tracks on the tape machines made sessions a bit different then today's workflow. Most of the music was recorded live with very few, if any, overdubs. This led to a way of recording that made a special sound, you can hear it on most recordings from the late 50's through the first years of the 60's.
What do people think about Next Level Keys Bundle?
I've tried most sampled Clavs on the market, but the S Clav is the only one I think I'll ever use! Why? Because the other just sound thin with no body, but Sampletekk got it right, and you can really hear the "Meat" of the Clav with the S Clav! And for the price? It's a no brainer! So do yourself a favor and get this one asap! You won't be disappointed.
Pretty authentic Rhodes piano sound. Expressive and sensitive, what more would you want?
the raw samples are wonderful, the M100 is not a model you'll find sampled very often but it has a very different sound than the models A B or C. The only thing that is a bit of a let down is the NI internal rotary used, it doesn't do the plugin justice. Buy a dedicated rotary plugin and you'll be in heaven! A great product again though.
5 Kontakt Instruments

Full version of Kontakt : v.5.8 or newer

Note: Please be aware you will be required to visit an external website in order to create an account, redeem and download your product. We do not host the download at VSTAlarm.