GUITARS PLUS…
11-in-1 Bundle By The Industry Kits.
93% OFF.
A bunch of talented artists in one big bundle.
Multiple Genres

3.75 GB

1100 WAV FILES

Guitars/Vocals/Melodies/Chords and so on…

INSTANT DOWNLOAD
You will get 11 great sample packs by The Industry Kits and SuperstarO.
Works On PC & MAC 
Full Price : $282 
Sale Price : $19.95 
Savings : $262
Absolute no-brainer. For $19.95 you get the hottest Industry Kits guitar packs and more…
Packs Included:
1. JESSY COVETS Live Guitar & Vox $11.11
2. CREATIVE WORLD PACK              $20.00
3. LYRIQUE J VOCAL PACK              $20.00
4. Claircognizant ONE-SHOT Pack    $35.00
5. HALF-TIME Melodies                   $25.00
6. LIV THE ARTIST                         $20.00
7. Live Guitar Samples V2 [ CLOAK ]    $30.00
8. Drip Guitars [LIVE Guitar Loops]       $20.00
9. Live Guitar Loops By CLOAK        $37.95
10. RoyalRiffs Live Guitar Pack         $34.95
11. Live Guitar Melody Pack             $27.95
JESSY COVETS Live Guitar & Vox

LIVE GUITAR & VOX PACK By Jessy Covets
We've Teamed Up w Another Top Shelf Producer / Artist To Bring The Community A New  ARTIST SPOTLIGHT  Pack. This Time It's Live Guitars & Vocals From Jessy.
 

Clean Guitar Melodies & Ideas + Powerful Vocals with Sick Effects On Some.
This Pack Is Sure To Spark Some Inspiration For You & Spice Up Some Projects. 
 – 100% ROYALTY FREE – 
Full Quality WAV Format
Clean Export Loops w All Info Needed Per Track
Files Work with Any Daw
No Limits & Royalty Free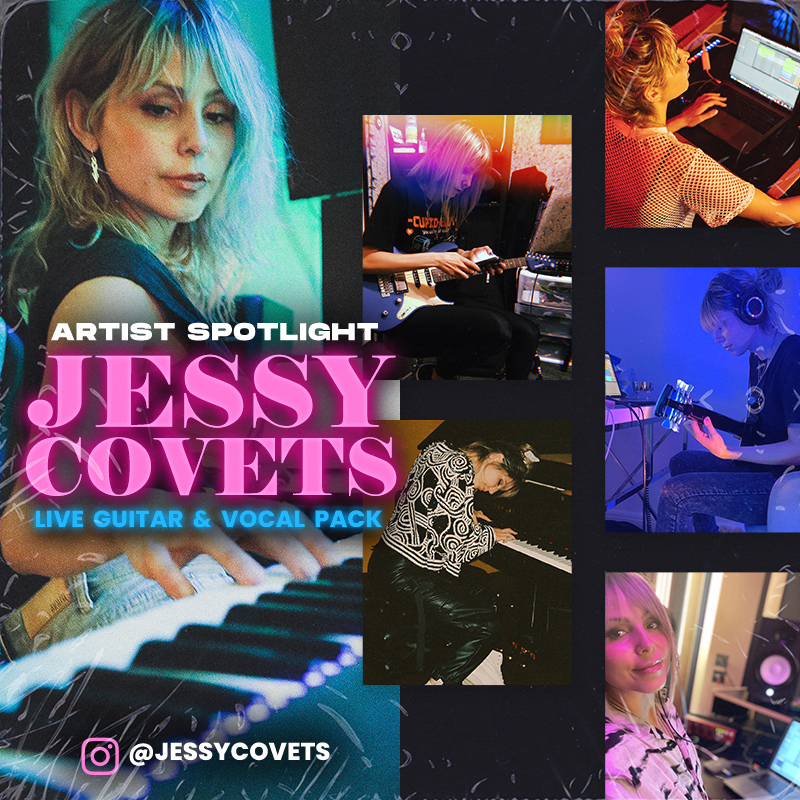 Jessy Is One Of My Fav Content Creators On IG & Her Quality Is Always Top Shelf.

CREATIVE SOUNDS OF OUR BEAUTIFUL WORLD
Aren't You Tired Of Using The Same Sounding Samples Everyone Is Doing? 
This Producer Sample Pack Is On Another Level Of Quality & Variation. 
Instant Creativity

 Comes From These Unique Samples , One-Shots & Textures. 
We Brought Together Ethnic Instruments, Nature & Animal Sounds, World Noises From Every Corner Of The Globe & Made An Amazing & Unique Producer Pack. 
– FINALLY , SOME NEW TYPE OF SAMPLES – 

Creative World Pack Contains
Over 200+ Samples (660mb)
(115) World Instruments
(70) Textures 
(22) Full Samples (Royalty Free)
Claircognizant ONE-SHOT Pack

CRAZY FIRE & CREATIVE ONE SHOT PACK!
Everyone Is Looking For The Hottest One-Shot Samples So We Went To Work.
Here You Have An Absolutely 
INCREDIBLE

 One-Shot Pack Designed w Our Team Member "TRE". 
There Are All Kinds Of FIRE One-Shots In This Pack & You'll Agree Once You Dive In, It's One Of The Best One Shot Packs You Ever Had. 
– 100% ROYALTY FREE AS ALWAYS –

One-Shot Riffs
Single Note Shots
Flutes & Flute Riffs
Bells
Guitars & Pianos
Synths
Bass
Hit & Stabs
Scoops & Falls
Vox & Vox Riffs
Piano Riffs & So So Much More!
–  
 150+ ONE-SHOT & MELODIC FILES 

 –
HALF-TIME Melodies [Sample Pack]

UNIQUE & 100% 
ROYALTY FREE
As A Music Producer We All Know That HALF-TIME Samples & Sounds Are HOT Now.
So We Bring You All A Pack Full Of Already Time Pitched & Stretched Melodies & Samples!
– In This Pack Are Over 100+ Samples –
Many Different Categories To Choose From Such As…
LIV THE ARTIST [Artist Pack]

ARTIST SPOTLIGHT PACK – "LIV THE ARTIST"
LIV THE ARTIST Is An Amazing Artist / Musician & Producer. 
We Decided To Drop Our Very First Official Artist Spotlight Pack With Her & It's SO DOPE!
As You Can Hear From The Audio Demos Above There Is Straight FLAMES In This Pack That Are Sure To Spark Inspiration & Ideas For Any Producer. 
ALL LIVE INSTRUMENTS
– 
100% ROYALTY FREE

 – 


When I First Came Across LIV On Instagram & Heard Her Sound I Could FEEL Her Energy.
LIV Is Just An All Around Dope Fkn Person Period.
Extremely Talented, Hard Working & The Vibes Of A Legend.
This Is A Person I'm Forever Grateful I've Gotten To Know & A Forever Friend Beyond Music. 
Drip Guitars [LIVE Guitar Loops]   

LIVE GUITARS

 OF ALL STYLE TYPES & 100% 

ROYALTY FREE
Live Guitar Loops Are Some Of The Hottest Sounds For Production In The Industry Rite Now & We Bring You An All New Pack That Includes All Types Of Live Guitar Loops Such As…
Clean Guitar Smooth Loops
Wild Layered Guitar Loops 
– SOME OF THE BEST LIVE GUITAR LOOPS ON THE MARKET – 
This Pack Contains 20 Live Guitar Loops In Total. ALL Which Are EXTRA DOPE!
Live Guitar Loops By CLOAK
Live Guitars Are HOT Rite NOW & That's An Amazing Thing As It Brings LOTS Of Feel & Flavor To Your Beats / Production.
And We're Happy To Introduce To You All Our BEST Live Guitar Melody Pack To Date From Our Good Friend & Amazing Producer CLOAK.
This Pack Contains 40 Folder LOADED With INSANE Live Guitar Melodys & Not Only That But LAYERS For Each Folder 98+ FILES In All. 
It Contains Many Live Guitar Types As Well Not Just 1 Sound. We Have Pluck Tight Melodies, Rough Melodies, Melodic Soothing Melodies, Hard Melodies, Motivational Ones & MORE.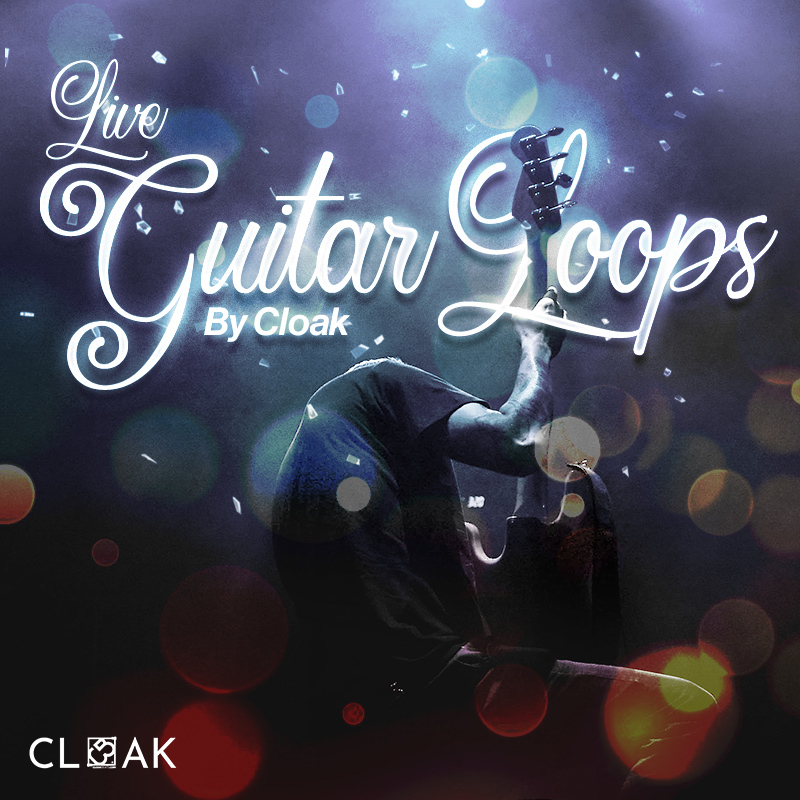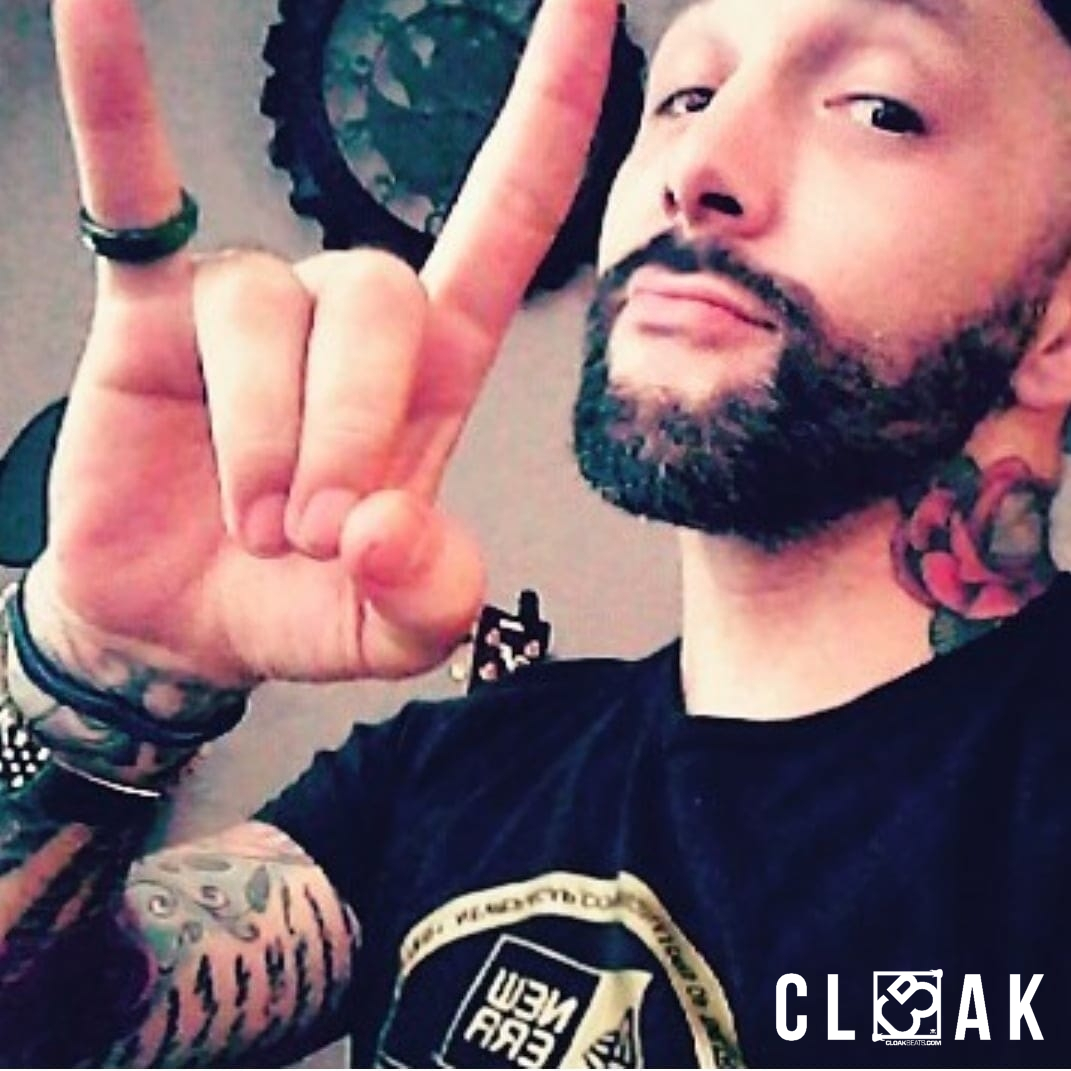 Live Guitar Loops By CLOAK VOL 2

LIVE GUITAR

 SAMPLES ON ANOTHER LEVEL 

100% ROYALTY FREE

 
Most Producers Are Looking For Live Guitar Samples That Are Actually HIGH QUALITY & Of Course Royalty Free. You All Have Been Asking For A New Pack So We Bring You A New One From CLOAK.
This Pack Has All Kinds Of Different Styles Of Guitars As Well Not Just 1 Sound Type.
[ 
30 Samples Total

 ]
Electric Melodic Guitars 
Acoustic Layered Melodies 
Raw Dark Sounding Guitar Samples
Bright Energy Guitar Loops
Sexy Guitar Melodies 
& Much More!
– LIVE GUITAR SAMPLES FROM A REAL QUALITY PLAYER –
RoyalRiffs Live Guitar Pack   

Are You Hungry For Some New LIVE GUITAR Loops?!
We Know You Are & We Brought The HEEAT Fresh From The Kitchen Baby! 
Here You Have A Fully Decked Out Gnarly Live Guitar Pack We're Excited To Bring You In Collaboration With Guitar Player 
"Wolf Bang"

.
This Is NOT Just A Simple Little Guitar Loop Pack First Off.

Here You Have 35 FOLDERS Full Of Super Sick Live Guitar Melodies , Loops , Shots & Licks Made Just For You.

Not Only Is It A Lot But Most Folders Contain MULTI LAYERED Guitar Loops With Counter Melodies & All For You To Dive Into.
– THIS PACK CONTAINS – 
35

 Folders Full Of Live Guitar Melodies & Loops By "Wolf Bang"
Many Are MULTI – LAYERED & Have Counter Melodies As Well
All Super High Quality & Have Already Applied Amazing Effects & Filters
All Different Kinds Of Guitar Style From Dark To Sexy & Over Into Other Genres 
Ever Wanted A LIVE GUITAR In Your Beat But Lacked The Ability To Play A Live Guitar Like Most Of Us? Well We've Got You Covered Baby!!
We Bring You All An All New Pack Full Of Dope LIVE Guitars Played By A Pro Guitar Player With Many Years Of Experience. 
This Pack Contains Not Only Dope Melodies Which Are Acoustic & Electric Guitars But Also CRAZY Live Guitar Riffs / Scoops / Effects / One Shots & REALLY DOPE Melodies Which Have FX On Them & Give Them A Gnarly Sound Which You Can Make Into A CRAZY Beat Which Would Do VERY WELL In Today's HipHop Music Scene.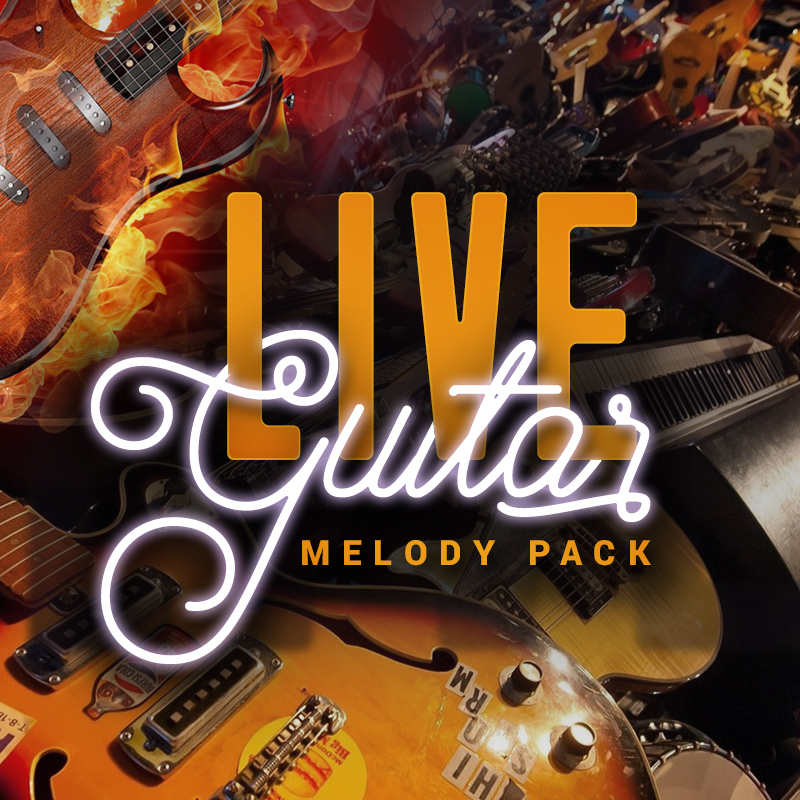 TreSlice
11/08/2020

dope melodies for a great price!

    
Zetti Andretti
04/08/2020

This pack is fire! I can't wait to cook up to these new sounds.

    
Beezy Beats
03/08/2020

Straight fih in this pack

    
Ifonlee Productions
19/11/2020

Such a unique kit with some super dope sounds. As soon as i started checkin it out it made me want to make a beat and i cant stop goin back to it.

    
BeatsbyBark
06/09/2020

This pack go crazyyyy!!!!

    
AyeAstro
30/07/2020

One of the best one shot kits I've used, high quality sounds!

    
JOeTRaxx
05/12/2022

straight Heat This pack actually made me jump right in and make something after only scrolling thru sounds the first time

    
Daniel Giles
15/02/2022

Such a fire pack these guitars and vocal sample goes crazy hard

    
@oliver.odyssey
12/02/2022

Jessy is an awesome artist and creator ✔️ This is a no brainer for me already purchased

    
Francisco Farias
03/06/2021

I got this pack really authentic sounds, my problem is i draw a flat when trying to make something brain fart rip.

    
Daniel
26/04/2021

This pack put me on some new creative vibe when I was Cookin-Up lastnight
KG Beats
26/09/2020

there's a lot of samples on this pack more than I expected if you need vocal samples to add to your beats pick this one up for sure!

    
Beatz808
30/06/2020

Sounds very nice,very clean.

    
1. JESSY COVETS Live Guitar & Vox $11.11
2.CREATIVE WORLD PACK              $20.00
3. LYRIQUE J VOCAL PACK              $20.00
4. Claircognizant ONE-SHOT Pack    $35.00
5. HALF-TIME Melodies                   $25.00
6. LIV THE ARTIST                         $20.00
7. Live Guitar Samples V2 [ CLOAK ]    $30.00
8.Drip Guitars [LIVE Guitar Loops]       $20.00
9. Live Guitar Loops By CLOAK        $37.95
10. RoyalRiffs Live Guitar Pack         $34.95
11. Live Guitar Melody Pack             $27.95
Multiple Genres

3.75 GB

Guitars/Vocals/Melodies/Chords and so on…
• Instant Download
• 100% Royalty-Free